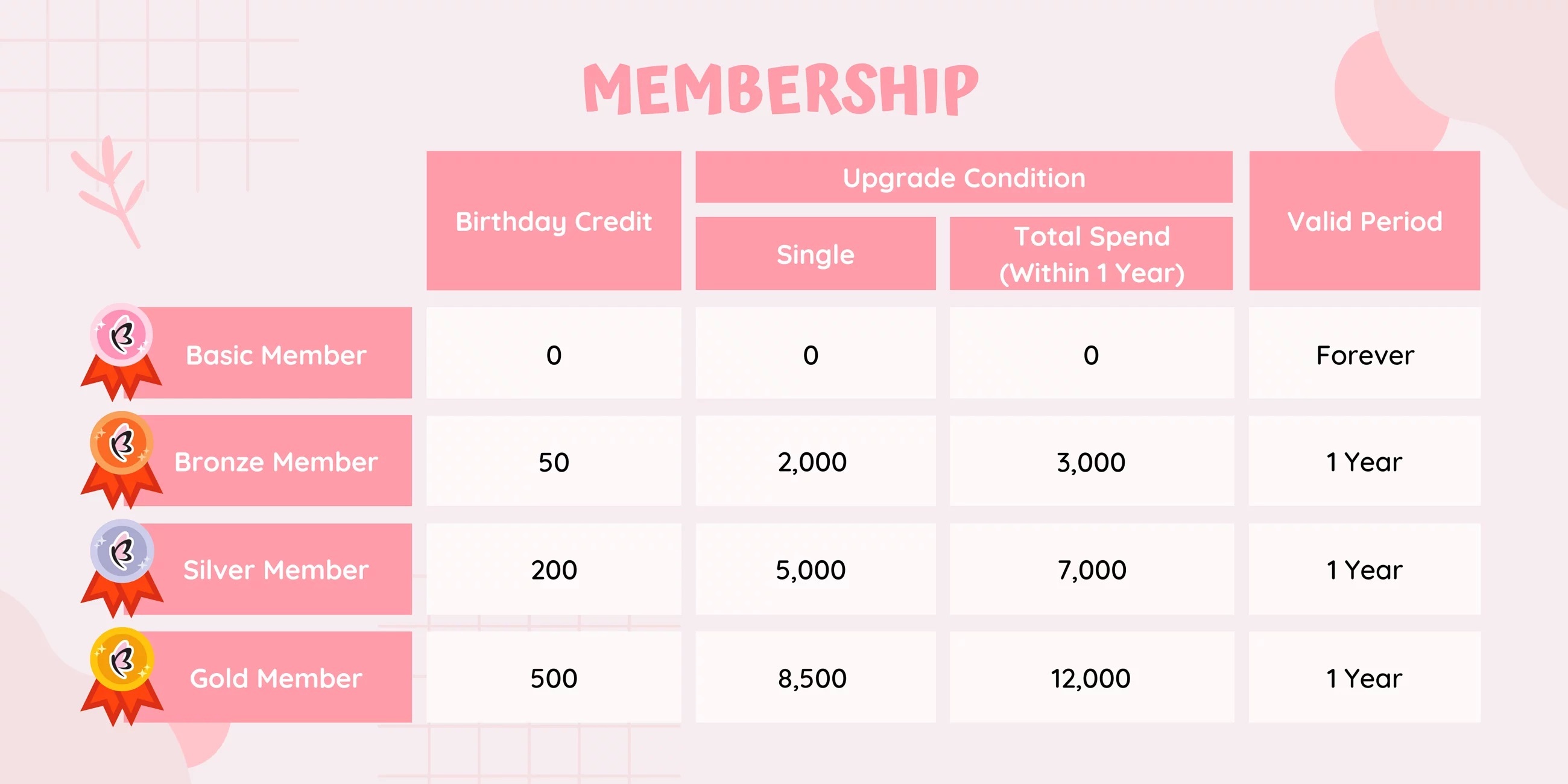 1. Member Benefit
1.1. Become a member on The Beaula's official website to enjoy the first purchase bonus and the birthday credit.

1.2. Follow us to enjoy irregular limited giveaways and instant event discount notifications.



2. Become The Beaula Member
Can join our members by registering through email Line or Facebook.



3. Member Upgrade Conditions
Accumulate spending* within 12 month to reach the amount specified below:
- Bronze Member accumulate spending 3,000 NTD or single purchase over 1,500 NTD
- Silver Member accumulate spending 7,000 NTD or single purchase over 5,000 NTD
- Gold Member accumulate spending 12,000 NTD or single purchase over 8,500 NTD
*Accumulate spending refers to the total amount of customers actually paid to The Beaula (excluding shipping fee, discount codes, cash voucher, and credits store)
4. Member Validation
Bronze / Silver / Gold member status valid 12 mount 
Membership levels are automatically elevated to Bronze / Silver / Gold status without prior notice. As long as the total consumption reaches the following criteria membership within 12 months. 
5. Please noted
5.1. After registration please complete personal data in order not to affect future membership benefits. (Example : Those who do not enter the birthday will not receive the birthday credit.)
5.2. Promotional coupons cannot be reissued  in case of order cancellation.