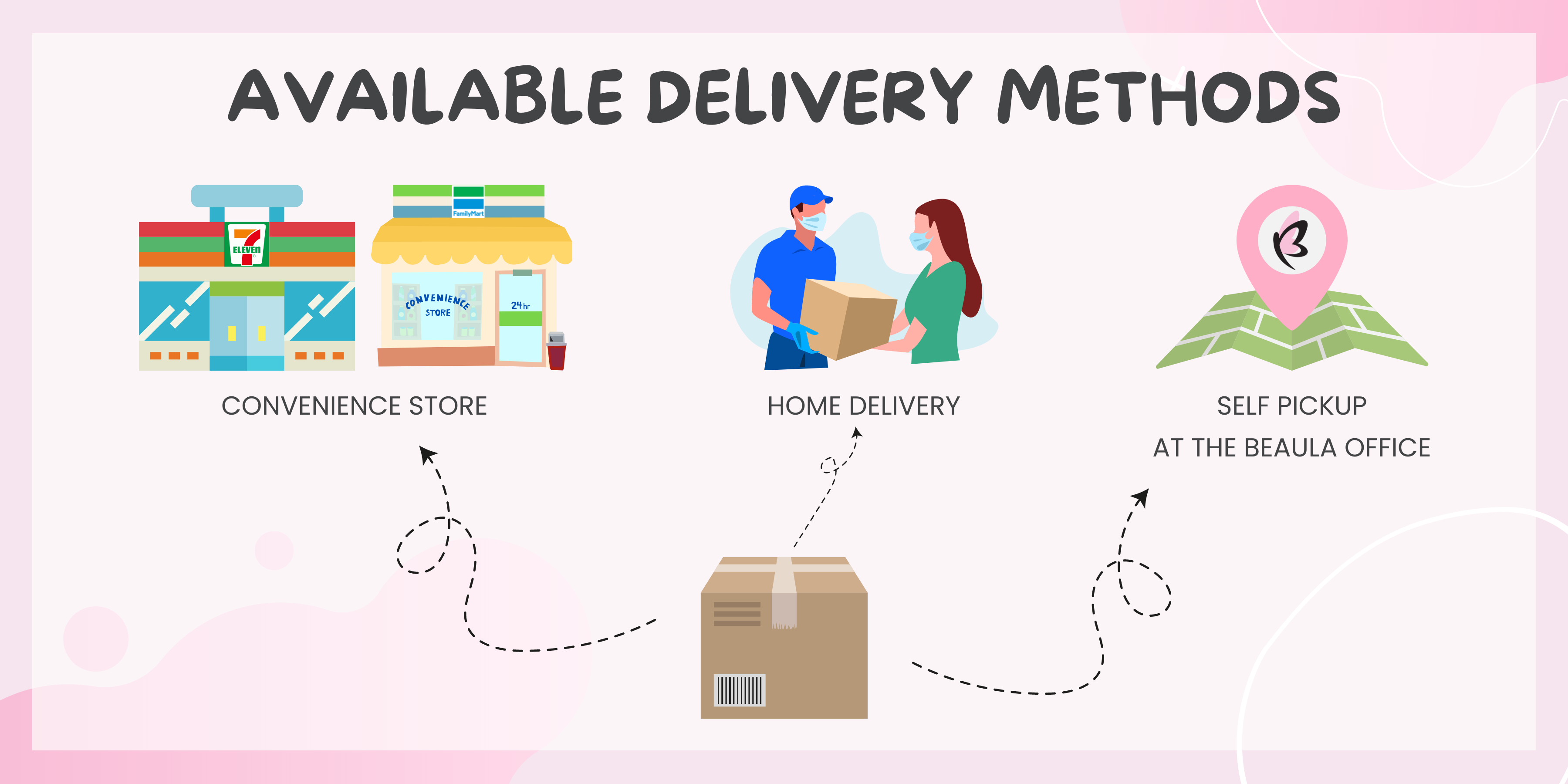 Home Delivery: Chunghwa Post (Taiwan mainland only)
Convenience Store: 7-11, FamilyMart (Convenience stores on the mainland and outer islands of Taiwan)
Customers can pick the products by yourself at our office. Address No. 489, Taiwan Blvd. Section2, West district, Taichung, 403

Please make appointment before arrive. Our team will prepare the product for you.
Time Delivery / Area
Home delivery   3-5 days ( Taiwan Mainland )

Convenience Store Pickup 3-5 days ( Taiwan Mainland )
Post office 5-7 days ( Outlying islands )
Post office 3-5 days  ( Taiwan Mainland )
1. After the order is placed (excluding the day of the order), the shipment will be ships out within 1-2 business days (excluding holidays).
2. Delivery time is Monday to Friday 10:00 - 17:00, no delivery on Saturday, Sunday and national holidays
3. If there are too many orders or force majeure natural disasters during festivals and holidays, the shipment may be delayed
4. If you choose [Home Delivery]: The actual delivery status will be determined according to the route arranged by the home delivery driver
5. If you choose [Superstore]: Please pay attention to the arrival message and pick up the goods within 7 days after the arrival of the goods.